The Best selections of Bras and swimsuits in the area! From petite to full figure. Sizes 6 to 22.
Cups A to H.

100 Bronte Rd, Unit #3, Oakville
Tel. 905-847-1512
web site: www.goodnightgoodmorning.ca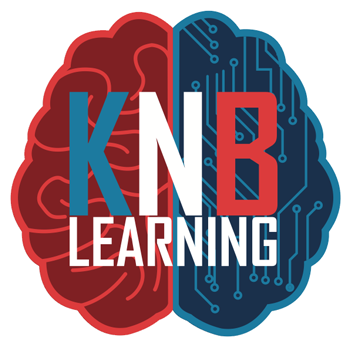 On Saturday, September 9th & Sunday, September 10th, from 10 a.m to 4 p.m., KNB Learning is opening its doors to the community for a weekend of fun and free LEGO, DUPLO, Robotics, Minecraft, and Coding programming for kids! There will be prizes for the first 50 children who attend with their parents.

And there will be special discounts for parents who register their children during our Grand Opening weekend.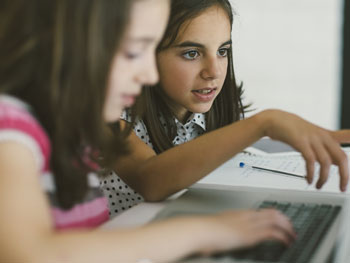 So, who are we, anyways - and where did we come from?

KNB Learning started its life as kids n bricks, a mobile LEGO birthday party business. In truth, it was born of a mother's love for her autistic son, Matthew. That mother was also a teacher, and the birthday parties quickly grew to include educational programs that came to schools and camps. LEGO was soon joined by its sister, DUPLO, and then LEGO Robotics; eventually, Minecraft, computer programming & technology classes, and tutoring were added to our offerings. We serve all children, and offer special needs accommodation where possible.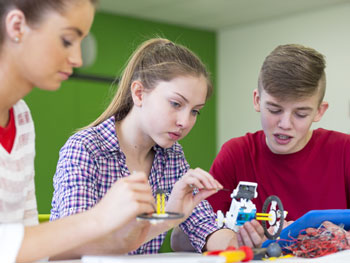 We have looked forward to finding a home for a long time now - a place where we could serve our kids in the best possible way to meet their needs, grow their strengths, and help them reach their potential. We feel that we have found a wonderful place to begin doing just that in our new location!

kids n bricks began many years ago with a single purpose - to bring the joy and love of learning to all children, using LEGO as our primary tool. Over the years, we have grown and evolved, including the change of our name to KNB Learning, but that primary purpose still remains - we are committed to bringing a love of learning to our kids, and we have discovered some pretty amazing ways to do so!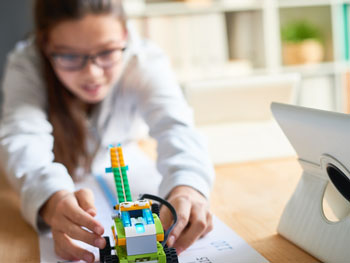 KNB Learning is now located at 609 Ford Drive, Unit 7, in southeast Oakville.

You can look us up online at www.knblearning.com.

We hope to see you this weekend - and if you cannot make it to the Grand Opening, send us an email or call us at 647-832-2229 to get the Opening Weekend discounts on your registration.
Bronte Harbour Nursery School is an outstanding non-profit nursery school in south west Oakville, where we nurture your child's individuality and independence in a loving and kind atmosphere.

We are active participants in Halton's Quality First initiative, and are committed to providing top quality care to your child. We believe that all children, regardless of their abilities, have the right to participate in an environment where they will be valued, respected and supported throughout their learning journey. Our experienced teachers continuously evaluate and adapt our program to ensure that we are meeting the needs of all of the children.

Our belief is that children learn through their play experiences, and to support this, we provide an environment that offers both child-directed and teacher-supported activities. These activities promote growth in each of the areas of development: social, emotional, creative, cognitive and physical. Children will create, explore, experiment and grow as individuals.

Our warm and loving teachers work together with the children, sharing ideas, thoughts and interests in order to create and plan a curriculum that stimulates, motivates and educates. Programs run from September to June for Toddlers ages 18 months to 30 months, and Preschool ages from 2 ½ years to 5 years.

We welcome you to Bronte Harbour Nursery School…where every single child is valued, supported, encouraged and treasured. Call us for a tour at 905-465-3508. We would love to meet you and we look forward to being a part of your child's preschool experience!
Bronte Harbour Nursery School Inc.
2489 Lakeshore Road West
Oakville, ON L6L 1H9
905-465-3508
www.bronteharbournurseryschool.ca