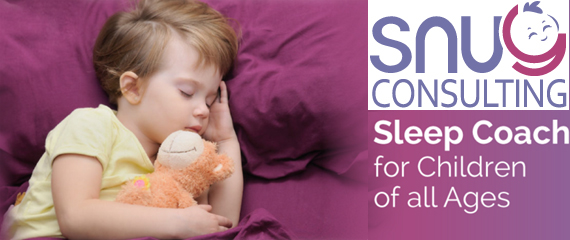 If you are one of the many parents out there that is struggling with exhaustion due to sleep deprivation, than you are not alone.

Countless families struggle with their babies, toddlers and pre-schoolers night after night to get them to fall asleep and stay asleep throughout the night. The good news is help is at the click of your fingertips. I am Kristine Quilitz a certified Gentle Sleep Coach providing you with an effective, calm and loving solution to your sleepless nights. As a Mom and Registered Early Childhood Educator with over 20 years working with young children I understand first hand the importance of children needing to achieve good sleep in order to thrive in all areas of development. Proper Sleep is essential to overall health and a priceless gift you can give to you and your family.
Snug Consulting offers In-Home and Night Support services in the Oakville, Burlington, Milton, Hamilton & Mississauga area. Travel expenses may apply. The ability to work with you remotely is always an option and equally as successful.
FB page is www.facebook.com/SnugConsulting
FB group: Sleep Help for Babies & Children - Snug Consulting http://www.facebook.com/groups/471711226359797


Contact: Kristine Quilitz
Tel: (905) 464-4197
Email: info@snugconsulting.com
Web site: www.snugconsulting.com