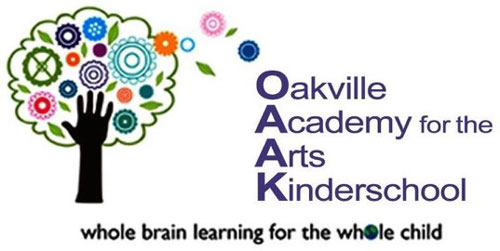 Halton's premiere Preschool, Junior and Senior Kindergarten independent school offers an unparalleled first academic experience where children emerge as innovative, joyful, creative, invested and successful learners.
The Oakville Academy for the Arts Kinderschool offers a Reggio-inspired, arts-enriched learning environment for children 3 – 5 years of age with a variety of enrolment options including half day and full day programming with extended care options available.
Interested in more information? The Oakville Academy for the Arts Kinderschool would love to provide your family with a tour and more information on admissions and registration. For further information visit www.oakvilleacademypreschool.com / http://www.oakvilleacademy.com or contact Berri Hoch at 905-844-2787 or through email, berri@oakvilleacademy.com.
Location
1011 Upper Middle Road
(Corner of Upper Middle and Eighth Line)
Oakville, ON
Website: www.oakvilleacademypreschool.com / http://www.oakvilleacademy.com
Email: berri@oakvilleacademy.com
Tel. 905-844-2787