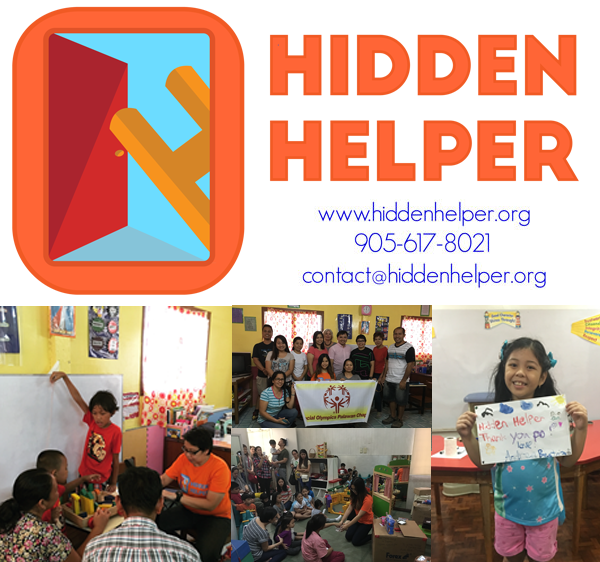 Hidden Helper is an organization that sells soft toys and other educational materials for children ages 0-13.
Hidden Helper's social goal is to fund behavioral treatment and therapy (via funding developmental paediatricians, occupational therapists, and speech pathologists) for children with intellectual and developmental disabilities. Hidden Helper sells primarily hand-made soft toys, products made purely out of cloth that aim to improve different skills, including sensory (tactile, auditory, visual-spatial, vestibular, proprioception), logical (arithmetic, patterning and sequences, reasoning, observing and STEM learning), interpersonal (emotion recognition, communication, problem solving), and linguistic (reading comprehension, phonics, writing) awareness. However, the skills are all geared towards a common theme: to make children develop unique thinking skills using imagination and critical thinking and learn to connect a variety of ideas and themes in order to innovate in the future.
This year (2016-2017), Hidden Helper is partnering with Palawan's Project Unbounded to find and fund a developmental paediatrician to travel to the city of Puerto Princesa, Philippines to evaluate a group of around 50 children with intellectual disorders, ranging from low-functioning autism-spectrum disorder to global developmental delay. Hidden Helper seeks to fund more global therapy missions and promote social change in the special needs industry.

Web site: http://hiddenhelper.org
Instagram: https://www.instagram.com/hiddenhelperorg
Facebook: https://www.facebook.com/hiddenhelperorg
Email: contact@hiddenhelper.org
Tel. 905.617.8021
s