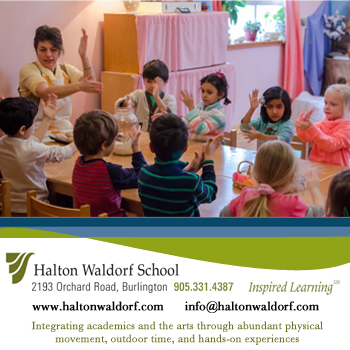 Parent and Child Program
Morning sessions
For children up to 3 years of age and their caregivers
This program provides social interaction with a variety of activities to help children explore their world and to meet new friends. Parents benefit from meeting new people too and joining conversations around parenting topics.
Half days or full days
Preschool: ages 3 to 4 years (Licensed by the Ontario Ministry of Education)
Kindergarten: ages 4 to 6 years
Children and parents make an immediate connection to the nurturing environment of our early childhood classrooms which enhance the deep sense of wonder, joy and imagination of young children. Our teachers and assistants encourage the development of social skills, problem-solving, and creativity through imaginative play, enriching stories, abundant time outdoors, and practical tasks. Our activities cultivate a love of learning and set a foundation for academic excellence in our grade one to eight classes.
Want to learn more about our school? Call us at 905-331-4387 to book a tour and learn about our upcoming events. Halton Waldorf School was established in 1984 and we are accredited by the Association of Waldorf Schools of North America.
web site: http://www.haltonwaldorf.com
email: info@haltonwaldorf.com
Tel. 905.331.4387