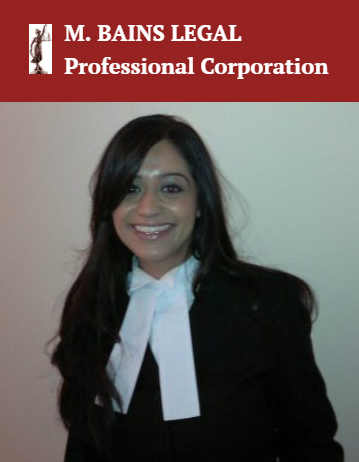 I am a qualified lawyer in Ontario and the United Kingdom and have over 11 years of progressive legal experience.

I have a wealth of experience in dealing with various agencies, financial advisors and lenders and people from all walks of life. I have conducted hearings on behalf of clients in federal and provincial courts in both Ontario and United Kingdom.
My firm is a client focused and results driven law firm operating in Oakville with strong commitments to high standards of service delivery and client care. I can assist you in various areas of law including: Business law, Real Estate, Wills and Estates, Administration of Estates and Litigation matters. I also provide services such as notarizations, certifications and statutory declarations.
I achieve great satisfaction in achieving successful outcomes for my clients in the timeliest and cost effective manner.

As a mother of two, I understand that my clients have family and work commitments and therefore offer a mobile service to accommodate my clients' needs.
For further information please contact:
M. Bains Legal Professional Corporation
Email: mandip@bainslegal.ca
Phone: 1-289-681-0944
Web site: www.bainslegal.ca